I would say Echeruo has mastered the art of short story writing because every single story in this collection is thoroughly crafted and simply beautiful.
These stories are made up of flawed characters and that is what makes them relatable. Their flaws, their imperfections, their pains.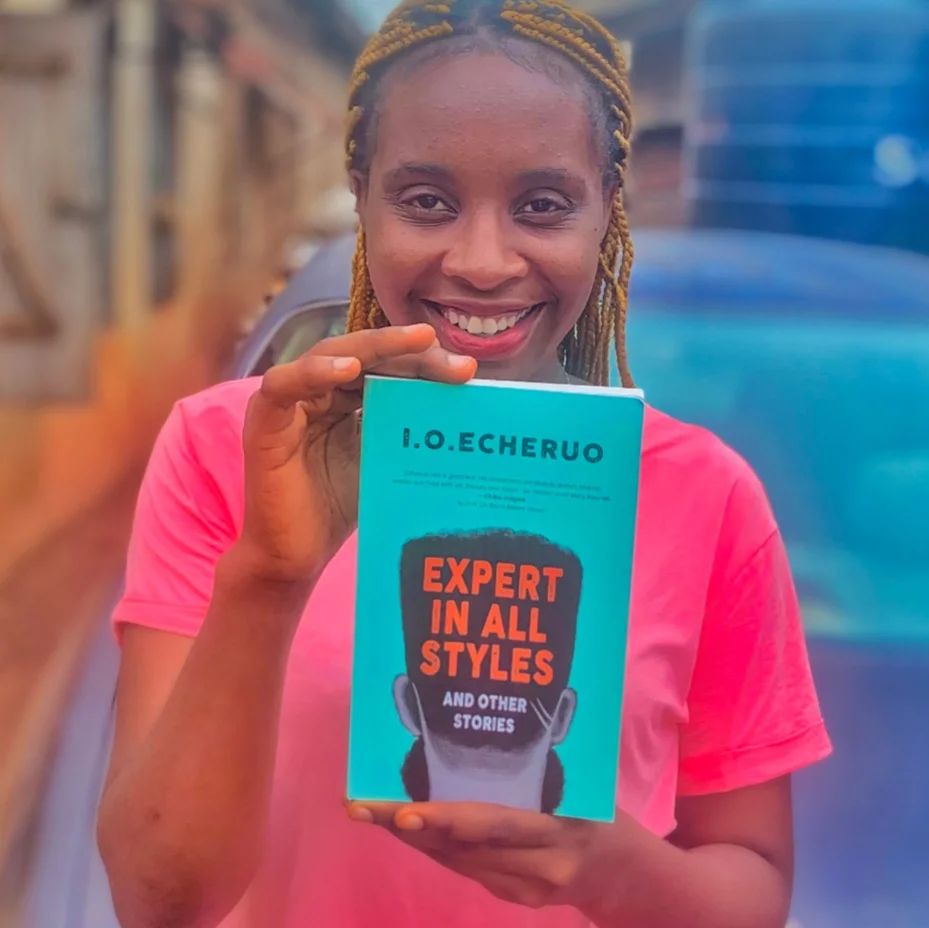 In Aishatu's dinner, you would read about two women with different lives. While one is single and living her best life after being married three times, one is struggling in an unhappy home. With a husband that pisses her off.
Echeruo stresses about unhappy homes which is the sad reality in our world today. A lot of people are not happily married like every other person thinks they are.
A lot of people are married to partners they can't stand, partners they wish death on.
Love and other masquerades is an example of such stories. A woman who has cheated on her husband for years would eulogize her dead lover whom she loved so much and would have preferred to be her real husband.
According to the story, she sees her husband as the only obstacle between her and her then-lover.
This story also portrays that you can never fully know someone. Here, the lover's wife would lament and grieve about her husband's demise. Who wouldn't do so for a perfect and loving husband? But little does she know that the man she thinks she knows cheats on her blatantly, under her nose, with her friend.
In the convalescent ward is another story that shows how unhappiness and regret crawl about in homes, with each of the partners trying their best to hold onto whatever love they can get from the marriage.
This leads me to my incessant question, if marriage is an institution filled with troubles and regrets and fights, then what is the craze to rush in? Why is everyone obsessed with the idea of being married, when all they can offer their partners is pain and torment?
A nurse would have to make the hardest decision of her life when after five years of marriage, she is yet to have a child. And her husband doesn't even try to find out the solution to their problem. Would she manage the pain of being in a childless and frustrating marriage, or pack her bags and leave?
One thing I love about this collection is the sense of a formula or procedure. Echeruo just crafts amazing characters and allows them to tell their stories as they deem fit.
These are relatable stories. Things that happen in Nigeria. You would know these are stories from home when you read them. The originality, the flawed characters, amazing storyline.
You would meet a politician that helps a smart graduate fix his life overseas, and when tables turn and it is expected that the graduate helps him out of his situation, he turns his back on him. So much for loyalty.
These twelve fascinating stories are begging to be read. So please read them. This review does not even do justice to the sublime storytelling employed in this book. You have to experience its brilliance and beauty first-hand.
I enjoyed reading this book. I laughed, sighed, hissed, and wondered while reading it. Some stories make me happy, because of the humour employed, while others make me sad in frustration. In all, it is a wonderful book, and you should read it. I would rate it as 4.5/5.
---
About the Writer: Ezioma Kalu is a fast-rising Nigerian writer and book blogger. She runs a book blog, Bookish Pixie, where she writes amazing reviews on books. Connect with her on Instagram.